Technology
Soles are a high-tech product and must transmit the complex movements of the foot, adapt flexibly, support our weight, distribute the pressure correctly, absorb impacts (returning energy) and, most importantly: provide comfort when walking, which is our main goal, together with a refined and functional design.

Unlike other similar systems, the Oxygen system is fully integrated into the sole. It provides unrivalled breathability, comfort and protection.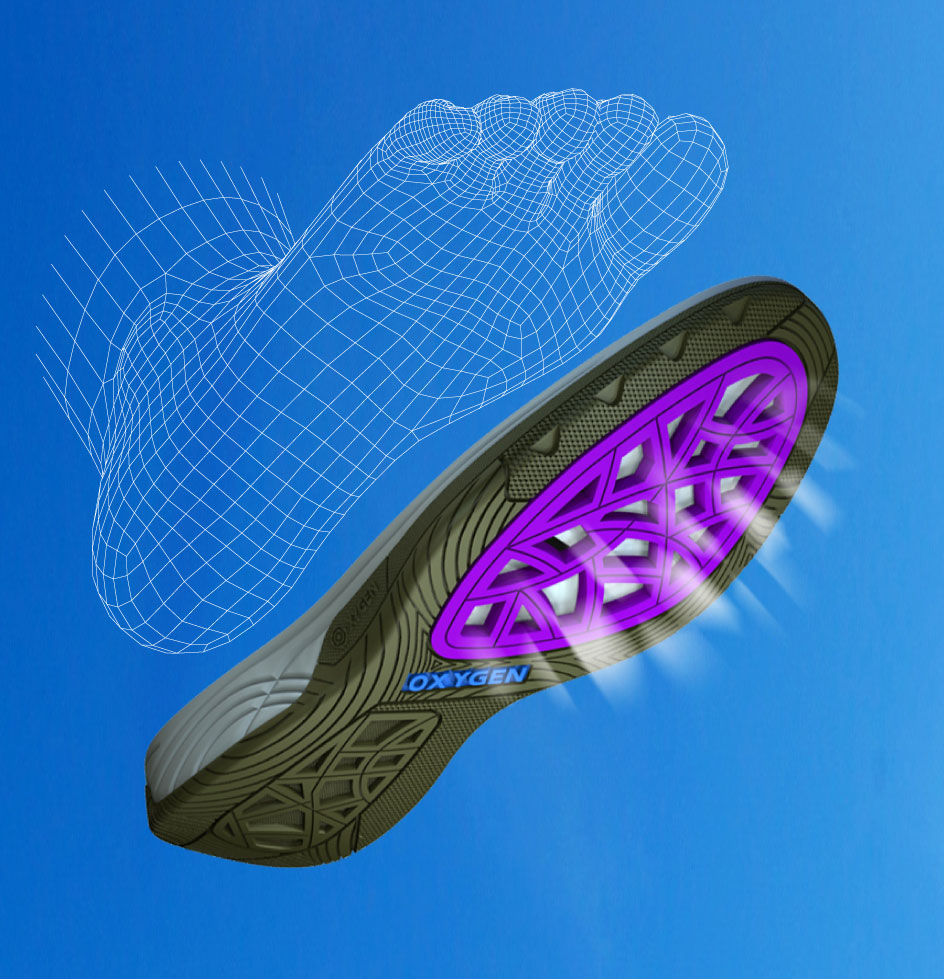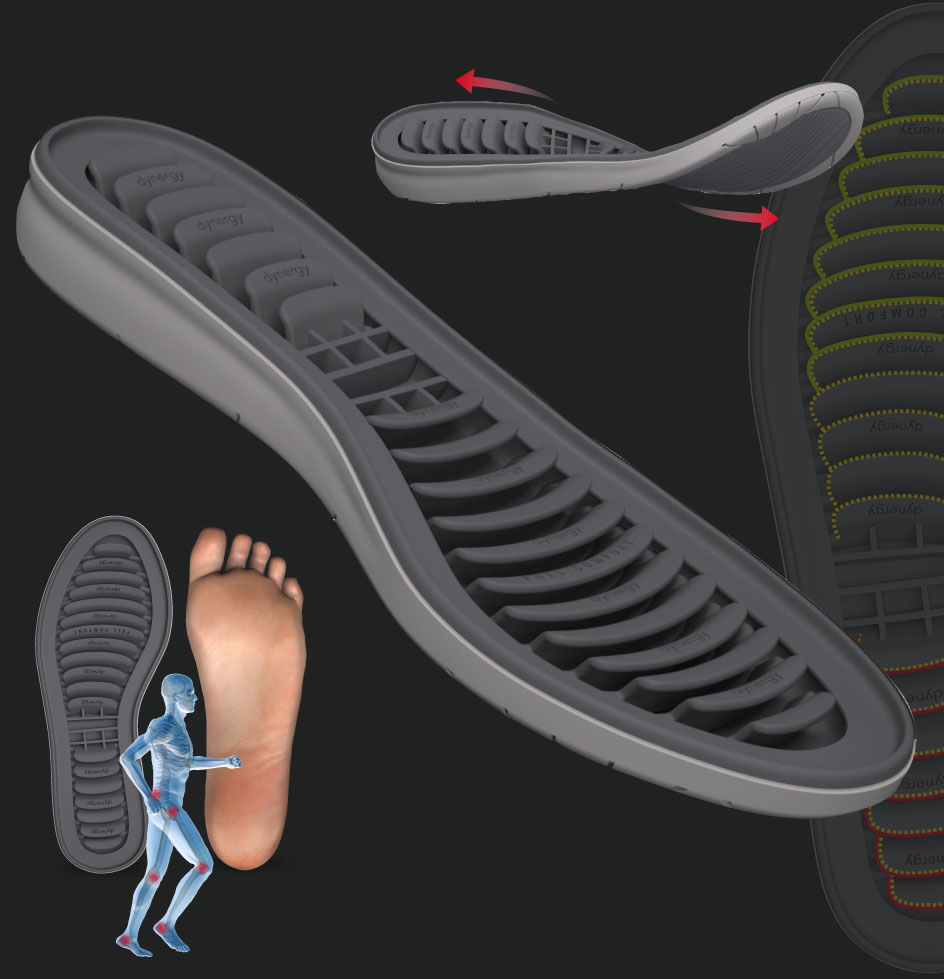 THE PERFECT SOLE
The special design of the Dynergy shock absorption system is a marvel of the most advanced engineering applied to high performance soles. The secret of comfort lies in the system's correct distribution of pressure.
More info
Watch video

We have developed our EVA soles to achieve ADDITIONAL COMFORT without increasing their weight, and our U•Light range is a clear example of that.
We have also developed their properties to create anti-static soles.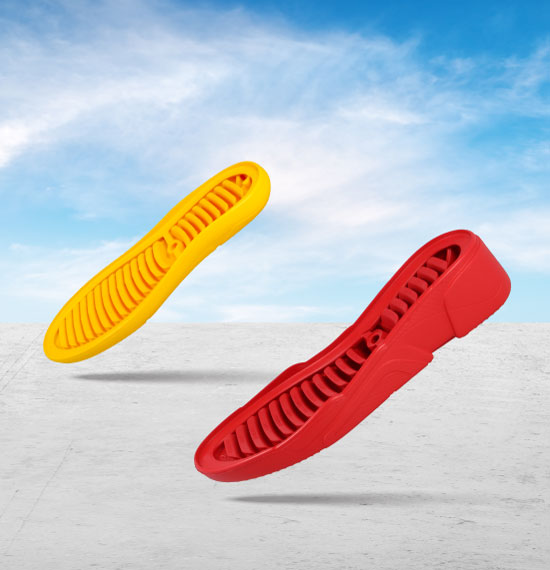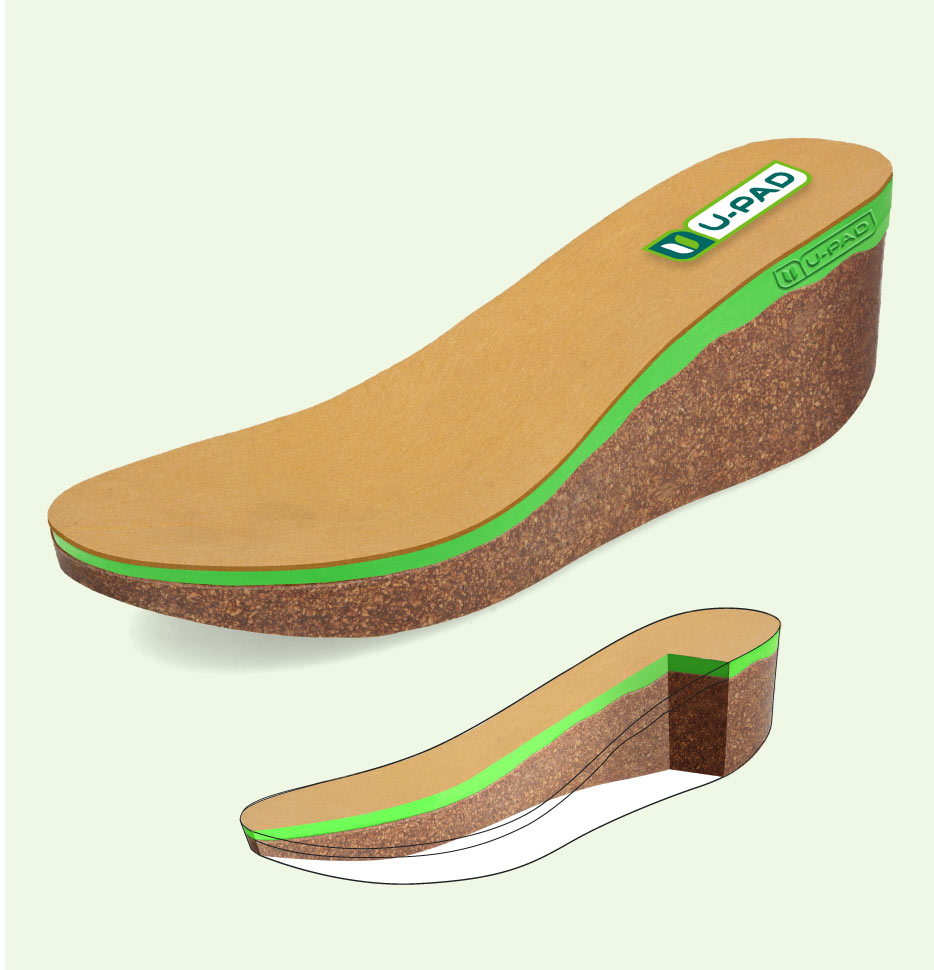 THE FIRST NATURAL CORK SOLE WITH ALL-AROUND COMFORT, OVER ITS ENTIRE SURFACE.
U-Pad technology represents a revolution in the production of biosoles. It combines the naturalness of cork with the comfort provided by low-density, high-resilience PU in a single production process. It provides lightness, adaptability and comfort, as never seen before in the market.

PERFECT BALANCE BETWEEN CUSHIONING ENERGY RETURN AND FLEXIBILITY
U-PAD Technology achieves the perfect balance between cushioning, energy return and flexibility, while maintaining superior comfort and exceptional step stability. Low-density polyurethane (PU) provides an effective cushioning effect by compressing under pressure and then returning to its original shape.